Having Sex and Using Sex Toys Can Help You Sleep!
Do you have trouble falling asleep every night? Do you always find yourself tossing and turning every night because you just can't sleep? Have you tried reading a book? Or drinking milk? Have you tried all the methods that you know of just to get you to bed but nothing worked? Well, we have some good news for you. Try using sex toys or have sex to sleep!
The Problem
In case you didn't know, the quality of your sleep impacts your health. Studies have already shown that sleep deprivation affects our bodies and minds negatively. The less and the more inferior the quality of sleep you get, the more you're likely to develop chronic illnesses. For this reason, it's crucial to enjoy a good night's sleep. Sleep is essential to remain in good health!
Recent research at Carnegie Mellon University and University of Pittsburgh Medical Center last 2015 found that people who sleep six hours a night or less are four times more likely to catch a cold when exposed to the virus, compared to those who had more than seven hours sleep a night. Another study at John Hopkins found out that waking up frequently during the night is detrimental to an individual's positive well-being. Studies have also found that sleep deprivation has a direct connection to chronic fatigue, worsening mood, and greater reliance on Facebook browsing. All of these ties with a loss of productivity and poorer mental and physical health.
A solution?
Researchers from Central Queensland University embarked on a study called "Sex as Sleep Therapy" in 2016. The study involved 460 adults, and in the first phase of this project, they found that 64% enjoyed better sleep after sex, especially if they had had an orgasm. This is due to the release of oxytocin after orgasm. Sex boosts the production of oxytocin and decreases the production of cortisol.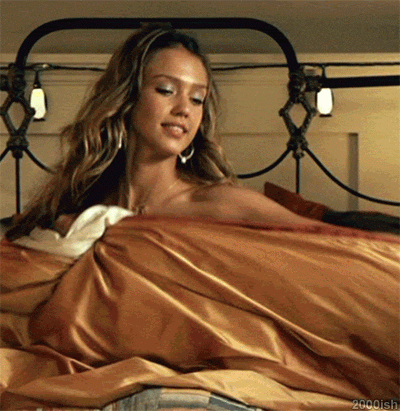 Oxytocin is a feel-good hormone which helps you and your partner bond. It also acts as a sedative, and thus, reduces the time it takes to fall asleep. Cortisol, on the other hand, induces stress, so the decrease in production, calms you. These hormonal changes leave your body in a relaxed state, making it easier for you to fall asleep. Aside from these, estrogen levels also increase, and this enhances a woman's REM cycle for a deeper sleep. This is according to a previous study review published in the Journal of Women's Health.
A similar study, done by Oxford Economics and the National Centre for Social Research, found that a combination of sex and a good night's sleep had the most significant impact on well-being. In the study, researchers concluded that "better sleep is the biggest single contributor to living better."
Sexual intercourse and sex toys for a good night's sleep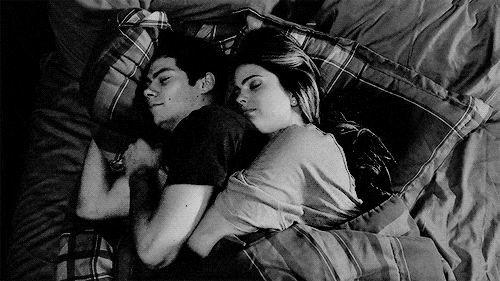 Many people fall into a deep sleep after sexual intercourse. As we've said, this is due to the release of endorphins, which lower blood pressure and induce a state of relaxation. All of which makes it easier to fall asleep. This applies to masturbation too. If you're single or in an LDR, masturbation will be your best bet to get a good night's sleep. Not to mention, it's more fun than a glass of milk or reading! And what better way to have a great masturbation session than to use a sex toy and some lube just before you go to sleep?
A German health insurer called "Barmer Krankenkasse" has even attracted attention by suggesting masturbation is a cure for sleepless nights. On its official Facebook page, the company claimed that a sex toy could be all that is needed to help you doze off. The post, which appeared next to a picture of a green vibrator, read: 'For pulsating nights… Masturbation helps you fall asleep. 'If you can't sleep again, just put your hand on yourself or get a toy to it, then sleep comes all by itself.'
And to be fair, there's the science to back that claim.
The Key Takeaway
Sleep is essential to our well-being. Not just because it keeps us from being cranky monsters in the morning. Getting good quality sleep strengthens our immune systems, enhances our cognitive skills, and decreases our risk for anxiety and depression.
Sex and masturbation can help you get a good quality sleep. These activities aid with insomnia and restlessness as they facilitate the release of oxytocin and endorphins in the body. Masturbation can help people feel calm and experience less stress. Both men and women report better sleep after incorporating masturbation into their nighttime routine. Using a sex toy can help you achieve your bedtime orgasm more quickly and effectively.
So what do you think? Could having sex or using sex toys before bedtime be the key to a restful night for you? Why not try it out?