The Different Kinds of Dildos and How to Choose the Perfect One for You!
Dildos are interesting and fun sex toys to play with. Believe it or not, they may even be one of the oldest sex toys mankind has ever invented. There have been a few alterations as time went by but they're still the same good ol' dildo that we love. However, as these variations were introduced, it gets confusing which is which. These days, the market is riddled with all sorts of dildos, from glass to silicone to god knows what. Either way, it gets harder and harder to choose which dildo will suit your needs. Fear not, today we will discuss the different kinds of dildos and how you can choose the perfect one for you!
Kinds of Dildos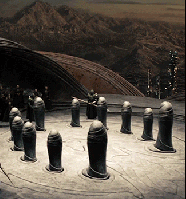 Dildos are often considered as the boring cousin of the vibrators because they do little other than penetrate the body. However, even if penetration is the main purpose, dildos come in different shapes, sizes, colors, and functions. There are a lot of different variations that can be used in all kinds of sexy kinky play whether you're just masturbating or getting it on with your partner.
Vibrating Dildos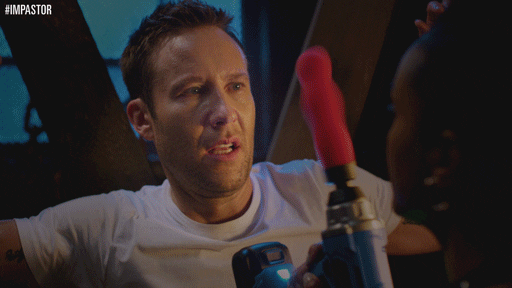 Vibrators are mainly used for external stimulation while dildos are for penetration. Vibrating dildos are the best of both worlds. They add a new level of sensation to sex. You're getting penetrated and at the same time, you are getting stimulated by awesome vibrations. Vibrating dildos make penetration feel out-of-this-world and magical.
Realistic Dildos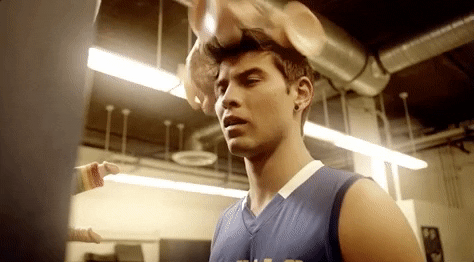 Want to have a dick inside you without having to burden yourself with a real guy? Realistic dildos are for you. They look and feel like the real thing. They come in various shapes and sizes. They're typically made of silicone and for the right price, they can even be modeled after your favorite porn star's cock. The only downside is when you leave this one laying around, you won't be able to lie to your mom or your friend that it's anything other than a dildo.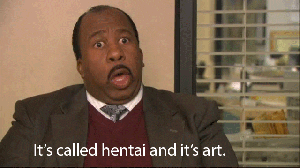 Glass dildos aren't just functional. They could be considered pieces of art too. From flowers to moons, they could look anything but dildos. Aside from this, you can give your partner different sensations by heating or cooling it with ice. Either way, you're taking sex to a whole new level.
Suction Cup Dildos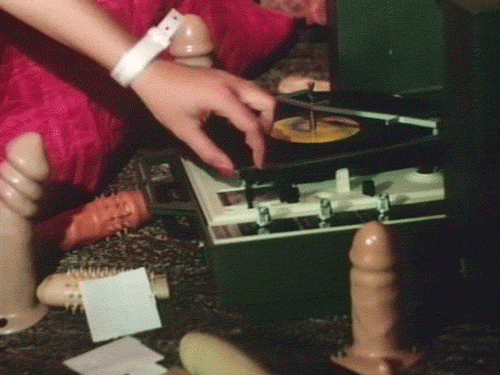 When you're in for some solo play, dildos with suction cups are the one for you. They come in varying shapes, sizes, and colors. You can fuck yourself in the shower or on the floor or wherever you want to get fucked. You might never need a real dick with this kind of dildos. On the right surface, these dildos will stay in place until you're done playing with them. This means you can try a lot of different positions before you get tired of playing with yourself.
Dildos For Two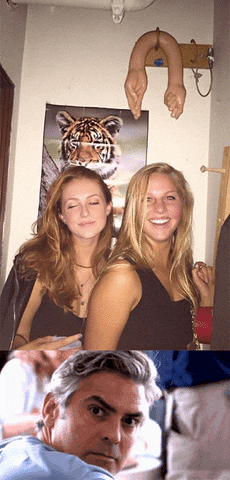 This is a double-ended dildo meant for simultaneous penetration.  This means both you and your partner can penetrate each other and find a rhythm that works for both of you.
Fisters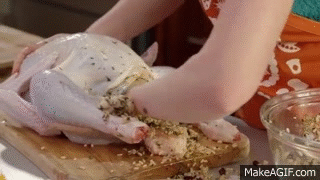 Oh yeah. You're surprised too? It may sound incredulous to some but there really are fister dildos. They exist. Amazing, huh? But we get it.  Fisting isn't for everyone. It must be done with the utmost care, patience and lots, and lots of lube. But if you're into this kind of dildo then read on. Fister dildos will be a great help to give your real hands a break. Like how you fist with your real hands, don't just push this dildo in your partner's vagina or anus. Spend enough time warming your partner with arousal or lube. Just use a few fingers at a time and stop if pain or bleeding occurs.
How to Choose a Dildo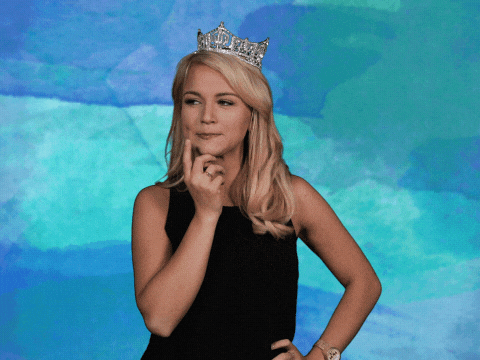 As has been described in the different types, dildos come in all sorts of shapes and sizes. They have different styles as well as designs to stimulate you in all the right spots. They don't necessarily have to vibrate to give you pleasure.
To find the perfect dildo, you must first ask yourself: "What do I want it for?" Do you want to try something that could stimulate your G-spot? Then you should try something with a glass or metal material with a slight angle or curve, so it can easily hit the G-spot. If you want to have a dick wand for some anal action, then you need something that's easy to clean and has a flared base to stop over insertion.
Once you've figured out what you want, here are other criteria to choose from:
Size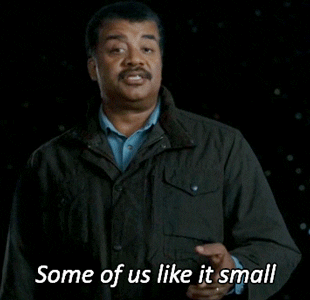 You might be thinking right now, "I want a really big dildo." Honey, the bigger isn't always the better. In choosing the right size, you should totally consider what's already been in your vagina or ass. Don't try to go wilder and wider. Trust me, you want your vagina or ass to remain intact after this.
Look back to the most pleasurable sexual experience you've had whether solo or with a partner. What was pleasurable about it? Was it the sensation of fullness, being stretched by something larger or was it about the pleasure that came from stroking your g-spot? Now take a ruler. Look at how wide 1 inch, 1.5 inch or 2 inches are. They may not be wide enough for you but now I want you to measure your carrots, cucumbers or zucchinis to get a good idea how that linear width translates to the circumference (for the love of god, please don't get the idea of using these vegetables for masturbation, okay?)
If you like the feeling of fullness, then I suggest you start with 1.5 inches at most. If you feel like the feeling of it hitting a certain spot and especially if you're a beginner in sex and sex toys, just go for the ones with the 1 inch or 1.25 inches diameter.
Material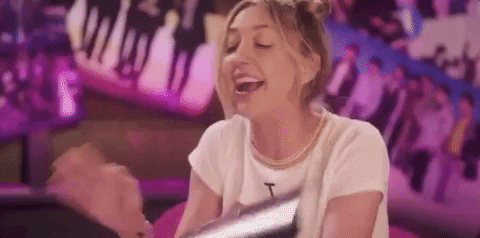 In choosing the perfect dildo, the material is important. Yes, the sex toy market has been creative with their dildo-making business. But most dildos are made from four main materials: jelly or elastomer, silicone, softskin or acrylic or glass. Each kind has its own advantages and disadvantages. The more you learn about each one, the easier your choice will be.
1. Jelly or Elastomer
Jelly dildos are cheap which makes them an affordable option for those who've never tried dildos before and would like a "tester" version. They vary in quality and price. The downside is that they're very difficult to clean since they're quite porous. As such, it is highly recommended that you use a condom every time you play with a jelly or elastomer dildo. Aside from this, they're also too flexible and you might be the type who wants it rock solid inside you. This kind of dildo also smells strongly of plastic when they're new. But of course, that would go as soon as you've used them enough.
They don't last that long, though. Thus, they're the perfect choice for you if you're looking for something that won't last forever and you want something inexpensive. They're really just "tester" dick wands.
2. Softskin
If you want to choose a realistic dildo, softskin is the one for you. As what its name suggests, this is made from remarkably realistic material and it feels frickin' amazing. It's got the right blend of firm and flexible similar to a real penis. So it really feels like a real dick.
Cleaning it is a different story, though. Like the jelly one, softskin is hard to clean. It is porous, so you really need to use it with a condom. And even after you wash and dry it, it gets sticky. To deal with this, you have to store your softskin dildo in a plastic bag or you can dust it with cornstarch.
If you opt for cornstarch, the easiest way is to put the dildo in a paperbag and put a spoonful of cornstarch then shake it up. Just be sure to wash it off before using it again. Cornstarch absorbs lubrication and it gets gritty. You don't want that in your pussy, girl. Another word of advice: Never use talcum powder as a substitute for cornstarch. Talcum powder has been linked with ovarian cancer.
3. Silicone
Silicone dildos are definitely the most popular type of dick wands. They're flexible and quickly adapt to body temperature. They also come in different shapes and textures from simple ones to curved, bumpy or vibrating.
Its popularity also comes from its easy-to-clean feature. Unlike the other dildos, silicone ones are non-porous and hypoallergenic. It is also quite durable. So even if it's a bit pricey, it would last long if you use it and maintain it carefully enough. Make sure that the surface doesn't get punctured. Once that happens, the rip will spread until your toy falls apart. Buh-bye thousand pesos. Make sure that you keep your toys away from sharp fingernails, edges of counters and yes, pets!
To clean your silicone dildo, soap and water will be okay. If you want to bring it up a notch, you can put it in boiling water for 3-5 minutes. You can also use 10% bleach in cleaning it for 15 minutes. Please know that no matter how easy-to-clean silicone dildos are, wiping it with alcohol or hydrogen peroxide will not disinfect it.
4. Glass and Acrylic
If you're like me and you like some good hard solid dick inside your vagina, then choose a glass or acrylic dildo. It is the perfect one for you. Glass or acrylic dildos are really firm. Thus, many people prefer the slightly smaller size because the firmer it is, the bigger it feels. As much as you think you want it big, you don't wanna wreck your vagina, amirite?
Most acrylic or glass dildo are handheld only. They don't have a wide base, they are not mountable or you can use them with a strap-on, So if you're feeling lazy, maybe you should try another type. If you have a partner though, then this is a great choice. They're also very easy to clean like silicone ones. Soap and water are good enough for this kind of dildos. However, acrylic ones can't be washed in warm or hot water 'cause it can cause micro-crack on the surface and may cloud the toy. On the other hand, glass can take the heat. This means they can be boiled or put through the dishwasher and they're really durable and resist breakage.
Shape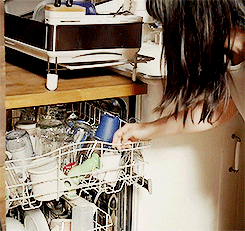 Once you've figured what size and what material you want, you can decide about the shape. Do you want your dildo to hit the G-spot? Then your dildo should have a curved tip. Do you want a shape that goes larger to slimmer? Or do you want the shaft to be curved or straight? Figuring out what you want your dildo to accomplish will help you decide the kind of shape you should choose.
Texture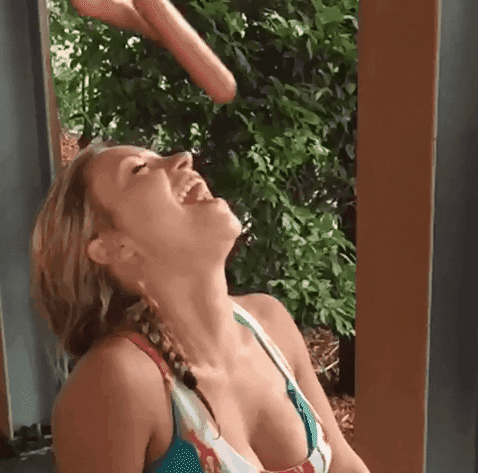 Like how you'd prefer textured condoms, the same goes for dildos. Some dildos are smooth. They're easy to insert even without the help of lube. However, some people prefer dildos with texture. They give off a different kind of pleasure. Textures include ripples, swirls, bumps, ridges, veins, and more. If you think your experience might be improved by a bit of extra texture, then choose a dildo with ridges and nubs or other textures.
Base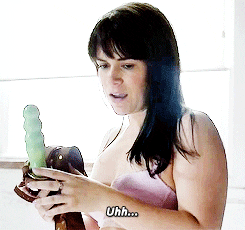 It may not seem significant at first. But the base of a dildo can affect how you use it. If your dildo doesn't have a flared base then you can't use it for anal penetration or with a strap-on. Many dildo users also swear by the good handhold provided by a flared base. Better handhold means harder thrusting capabilities. Other dildos are completely hands-free via suction cups. It would really depend on how you're planning to use it.
What have you decided?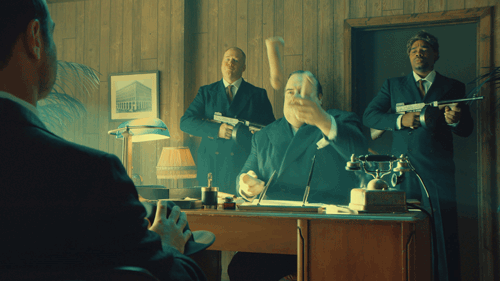 Dildos come in every shape, size, color, material, and design both imaginable and not. Indulge in your kinkiest fantasies with the different kinds of dildos available in the market. You can use it for solo plays or with your partner. However, regardless of how you plan on using dildos, always remember to play safe and start slow. Lube and proper cleaning and maintenance will be your greatest ally in enjoying dildos.