BDSM for Beginners: Things to Try If You're New to the Kink
So you're a beginner to BDSM and you need a guide? You're finally going to try and explore the world of this infamous kink. You're finally ready to admit that giving up control or dominating someone turns you on. You've thought about it a lot. And maybe you already did your own research and stumbled upon this article because you're not really sure where to start, because, well, you're a noob!
Before we get into further details, first of all, I want to assure you that there's nothing wrong with you. I know there's a bit of a "dark, psycho aura" around BDSM. It's considered to be a deviant activity by other people. But you know that's not true. You're fine. You're just a bit kinkier than the others. So what? BDSM is just kinky sex play. You just want to roughen things up and get played with or toy on someone with consent. There's nothing wrong with that!
So for those of you who are intrigued and dying to try this kink, here's a preliminary guide of things to try in BDSM for beginners like you:
Try hair pulling.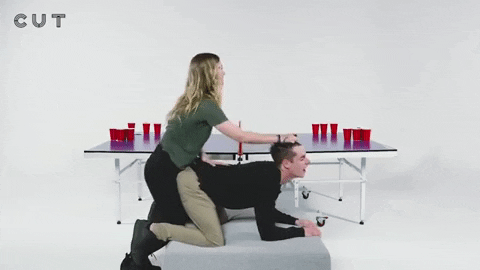 It's very easy and light. It doesn't require any sex toys. You can be as gentle as you want. Like playing with a furry friend. Or you can be extreme and pull out all of his hair. It really depends on you. It's your choice.
Spank that booty.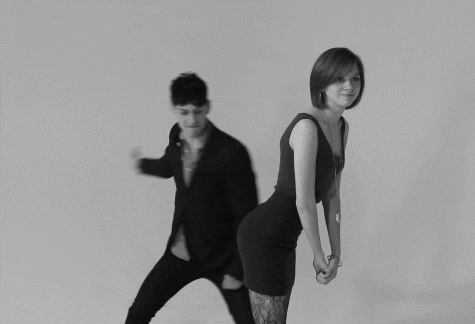 Go on! Spank that sexy ass! But since you guys are just beginners in BDSM, the guide here is that you really don't have to go all out and be all fraternity-hazing level with the paddle and all. Start with something light and sexy. Just use your hands first.  Start out with gentle smacks then when you feel like you're ready, increase force to increase the sensation. Just warm that booty up first before getting too extreme. Then when you're ready to go up to the next level, maybe consider buying toys like a paddle to get wilder.
Roughen up your language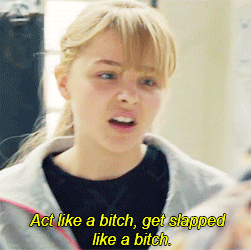 BDSM is fun because you get to call your partner cunt or slut or any dirty word you come up with. Be as dirty and violent as you want to be. However, you should know that the names that you use should be agreed upon before you do the act. Don't call someone a name they don't like or you'll get slapped for real and ruin the sexy mood you have going.
Use soft fabrics for bondage
If you want to experience getting tied like me, maybe ropes or handcuffs might be too rough for your first time. So start with soft fabrics like a scarf or a neck tie. Make sure that two fingers can be slipped between the tie and the skin in order to avoid cutting off circulation of blood. This can definitely not only roughen you up but also get you suffocated and killed. You want to be kinky, not a corpse.
Light Bondage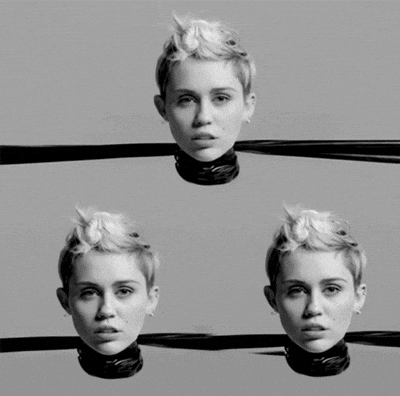 If you liked getting tied too much, maybe it's time to move to the next level and get bed restraints. If just the idea of giving up full control of your whole body gets you wet with excitement then this is the one for you.
You don't have to be hanging from the ceiling by your ankles  or chained to a wall just so you can say you're participating in bondage. You're just a beginner in BDSM so you also don't need a lot of fancy, expensive equipment to guide you either. Just be resourceful and creative. Use a rolled up pillow case or a tie. If you have the budget then maybe you can buy the decent restraints from your love toy store.
Just don't forget that even light bondage abides by the same rules as of normal bondage. Always have a safe word just in case you or your partner become uncomfortable with what's going on. Never try acts that you didn't consult first with your partner prior to the act. Everything must be pre-negotiated. It's part of the trust you gave to each other.
Try calling each other with the power play names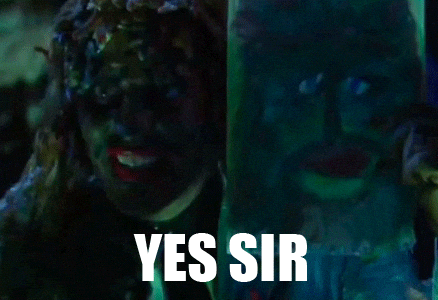 Since you're just beginners in BDSM, try starting with "Sir" or "Madam" as a guide in addition to the aggressive language. Some people like "master" and "slave", it depends on what you agree on but it's good to incorporate names as this adds to the whole fantasy.
Bite, bite, bite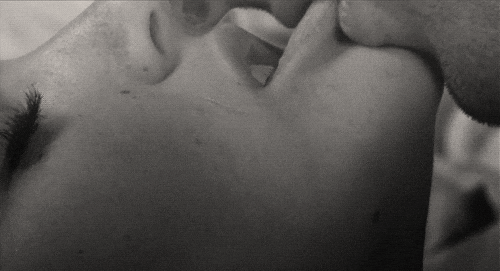 Biting is also a good technique to start with. It's both sexy and fun. As with all the other acts, however, you still have to ask for permission before doing it. Maybe your partner doesn't like getting bitten so ask them first!
Don't forget the role play
Role playing is part of the whole experience of BDSM. Tie both of your arms behind your back while performing oral sex. Just the thought of it is very hot. Try role playing with "getting forced" or "begging for a punishment".  BDSM is all about power play so ensure that there's a dom, the one doing all the commands and a sub, the one getting dominated on.
Play with the senses.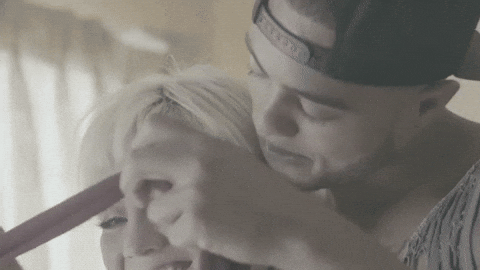 When you have a blindfold, the other sensations are heightened. So just a mere brush of a feather could send goosebumps and a chill at the back of their spines. Tease them to the edge of orgasm. The idea is to allow the non-blindfolded person to have control of everything that's happening and for the blindfolded person to surrender control to them.
Flogging
Another guide for beginners like you in BDSM is to try flogging. Floggers look scary but the pain it provides isn't as intense as it looks that's why it's good for beginners. It just adds to the whole aura of kinky play and can heighten your enjoyment of it. This activity can still be quite intimidating to those taking a step into BDSM. So for starters, choose a flogger made of a soft material like rabbit fur for comfort. Then when you feel like you're ready to "darken it up" a bit, then buy a flogger made of leather from your love toy store.
Play with your pain levels
This activity refers to anything that squeezes or pinches. You're the dirty laundry that needs to be cleaned. So you can try playing with clothespins as these can be adjusted and removed quickly. Many new kinksters start with these on sensitive bits. Grab a pair of household clothespins and experiment with placing them on your sensitive parts. They're a good way of practicing your "pain thresholds". Try putting them on your nipples, stomach and inner thigh. Get to know if you or your partner could sustain having them on. This will add to the whole pain play.
Play with fire and wax.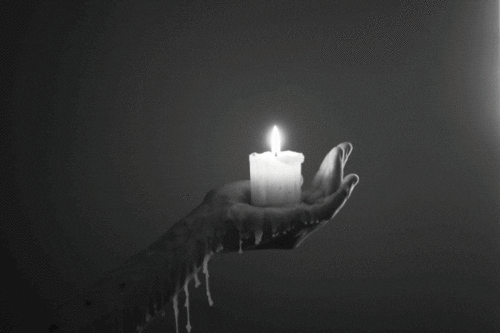 Candle wax is another way to start BDSM up. It seems painful but it's really not that intense. The pain is tolerable and it is an exciting way to explore pain. Just do your research beforehand as there are different kinds of candles and others melt hotter than others. You don't want that as these may cause burns or bruises afterwards. Stay safe when playing with fire, kiddos.
Ice, ice, baby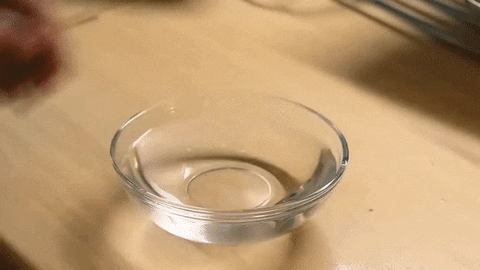 If you don't want to play with fire then maybe you can play with ice. Ice can be the cheapest and easiest sex toy you can make yourself in your own home. Go get an ice cube tray and play with it with your partner. The cooling sensation of ice can both arouse a sense of pain, but also pleasure. Since you're just a beginner in BDSM, at first, the sudden sensation of ice can be a little uncomfortable as it triggers goosebumps all over you. But if you play with it really well, you can get pretty easily addicted to the rush it gives.
You can also take things a little further and use it in oral sex. You don't have to commit to the idea though. If you tried and it proves that it isn't working for you then the worst thing that it can do is melt.
Some final reminders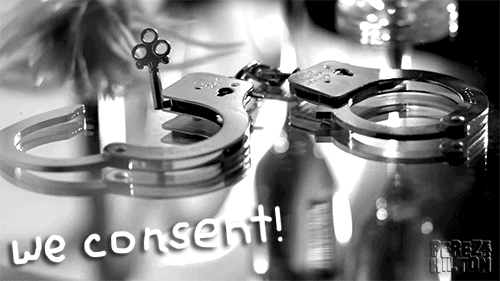 As with all sexual encounters, don't ever forget about consent. It should always be your number one priority. As much as BDSM is about power play, if your partner is uncomfortable, do not use force. No means no. When engaging in any kind of kink, it's always best practice to use a safe word. The safe word assures that no matter what you're doing, when it gets too intense or too uncomfortable, you have an instant stop button. When you or your partner don't like what's happening anymore then it has to stop. Immediately. "Red" is commonly known within the BDSM community as a stop word, however you can use whatever word works for you. It should be easy to remember.
You should also always remember how to play it safe all the time. As much as kink is all about fun, it should also be about you not contracting any unwanted diseases. So indulge yourselves in kinky play but don't forget to protect yourselves. But most importantly, now that you have this beginner's guide to BDSM, don't forget to ENJOY!